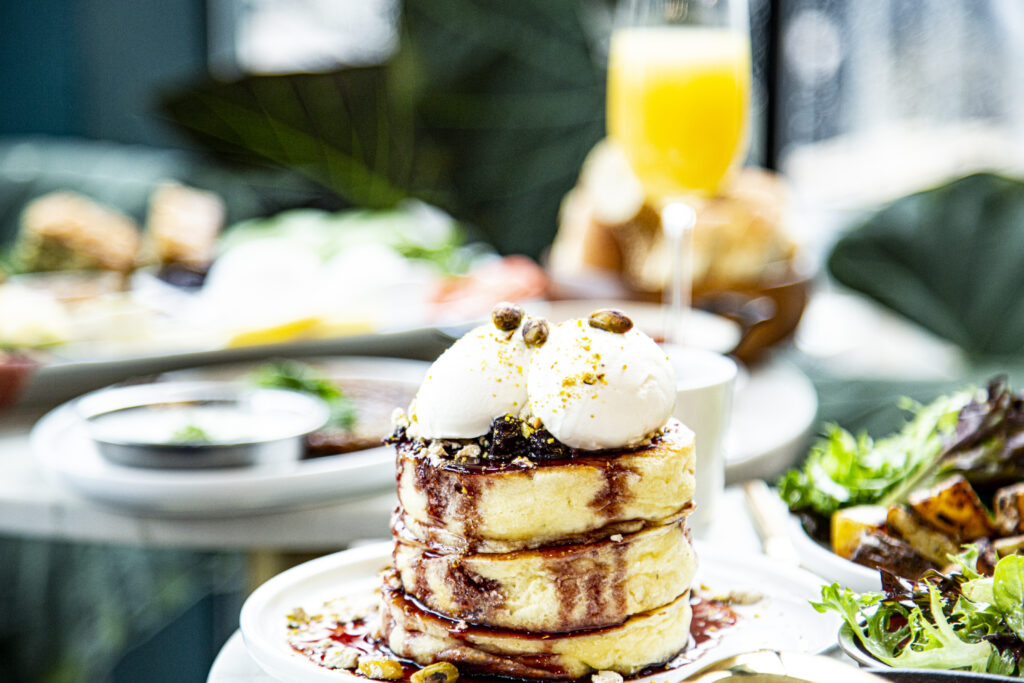 Book Your Visit Now
Our standard reservation seating time is 1 hour for groups of 2 and 75 minutes for groups of 3 &4, 90 minutes for groups of 4+
Please Note:
Maximum party size we accommodate is 6 people. ( Unfortunately we do not do exceptions for larger parties at the moment)
Reservations are available 14 days in advance. 
We charge $25 per person for no shows.
Please give us a 24hr notice to avoid no show fees. Cancelations made less than 24 hours will be considered no show.
We only hold a small portion of the dining hall for walk-in diners.
PLEASE CLICK THE LINK BELOW FOR RESERVATIONS:
https://www.tbdine.com/book/restaurant/pasaj-toronto?idApp=70524&language=en-us
BRUNCH SERVICE
MONDAY-WEDNESDAY-THURSDAY-FRIDAY
11AM-3PM
DINING HALL
SATURDAY-SUNDAY
9:00AM-4:30PM
WE SEAT LAST TABLES AT 3PM
DINING HALL
A piece of Istanbul
Flavour
We believe that authentic taste can only be accomplished by truly understanding the ingredients that make up a finished product. Our team spends countless hours studying and developing each menu item in the hopes of keeping certain traditions and tastes alive. We are proud to have embraced a 'Made in house, from scratch' approach since our inception and have dedicated ourselves to perfecting traditional recipes and production methods.
Experience
Pasaj aims to create an entire ' Istanbul Experience' through food and design. The space at 1100 Queen Street East has been carefully constructed to reflect small but significant details that will transport each person to the streets and culture of Istanbul. We aim to be the 'travel moment' in your day and believe that you will leave the space with a piece of Istanbul in your mind.
Bakery & Brunch
At Pasaj Bakery, you can find all Simit & Chai classics to go alongside a list of 50 new products. New items include breads (Sourdough Rye, Corn, Somun), a tea time line of cookies and savory products, Istanbul classics like Eclairs, Tartelettes and Profiteroles, Flat Crackers, Bread Sticks and Meringue Cookies. On the other hand, Pasaj Brunch Menu has been designed to bring a wide list of home style brunch items as well as classics like Shakshouka and the Turkish Breakfast spread. Both bakery and brunch menus include gluten free, vegan and kid friendly options.
---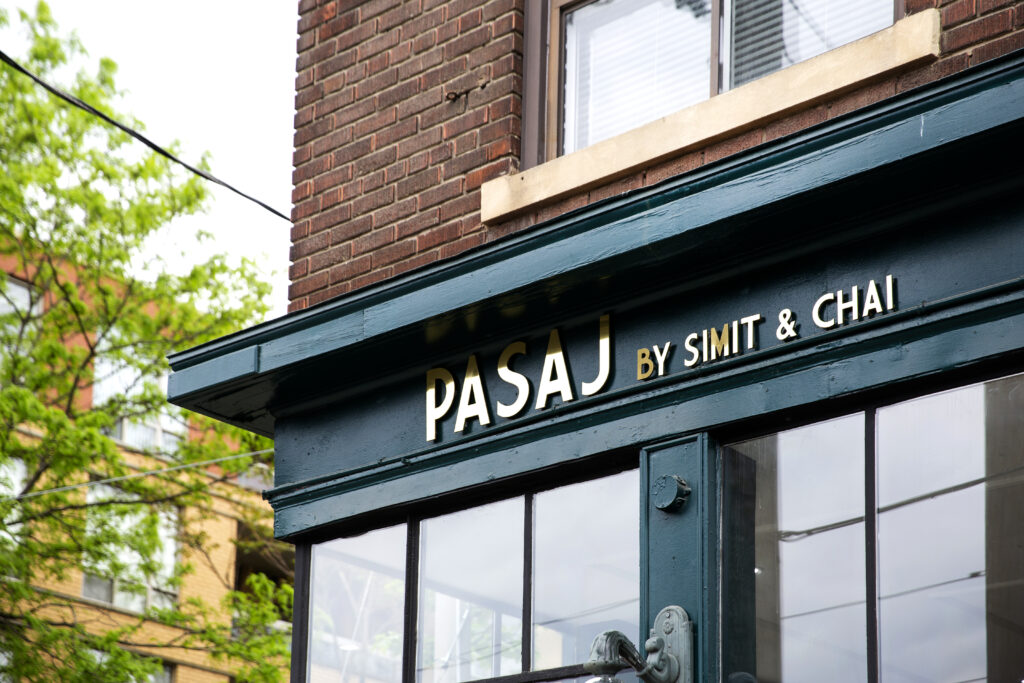 Pasaj
1100 Queen Street East Toronto ON
M4M 1K8
(647) 398-9010
Hours
BAKERY
MONDAY-WEDNESDAY-THURSDAY-FRIDAY
11AM – 4:00PM
SATURDAY-SUNDAY
9:00AM – 4:00PM
TUESDAYS CLOSED
BRUNCH
MONDAY-WEDNESDAY-THURSDAY-FRIDAY
11AM – 3:00PM
SATURDAY-SUNDAY
9:00AM – 4:30PM
TUESDAYS CLOSED
(We seat last parties at 3pm/ we DO NOT seat anyone past 3pm for Brunch Service)
Takeout food is available until 4PM)